VIDEO PRODUCTION SERVICES
Ready to give your brand a voice that demands attention
?
Don
't settle for being another whisper
.
Reach out to us here to schedule a consultation and discover how YOU can empower your brand and unlock its true potential.
Dustin Hill Productions is your full-service video production company that specializes in Visual Effects and 3D renderings for clients who has a message that they intend to tell their audiences.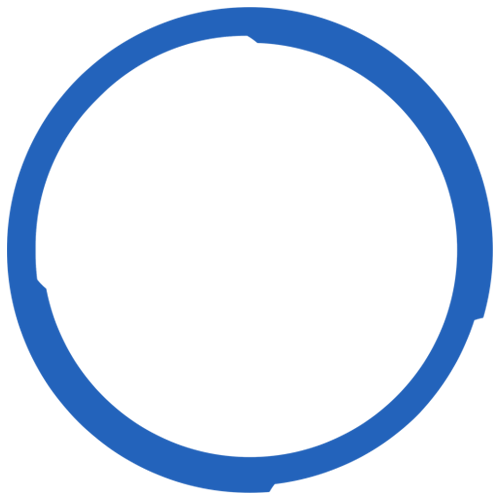 OUR BELIEF
Videos play an important role in the modern world to convey messages, this can be in the form of a film or content that are entirely digitally generated with 3d animation.
We strive to furnish the ideal solution for our clients that best represent them.
OUR SOLUTION
In the Modern world, there are numerous products and services that require different video solutions.
Dustin Hill works closely with our clients to best understand their products and services to help craft their unique message.
OUR PROMISE
Understanding our clients is vital to the delivery of our services, considering we thrive in providing tailor-made video solutions.
Regardless if it is a music video or a corporate message, we work closely with clients to present their ideas in the most artistic manner possible.
HOW OUR ARTISTS HELP YOU
In Dustin Hill Productions, we are equipped with a wide range of talents and artists. This helps us cater the right people for your project. We understand that no two projects are the same, and production types would require a different set of skills. Under the same company and brand, we are able to combine the talents of our artists to create magic to really provide a unique product for our clients.
From editing to computer-generated content, our team of artists are diverse in tending to every client's needs.
THE

 

MAGIC

BEHIND YOUR VIDEOS
From editing to computer-generated content, here is a list of the different type of artists that we have in our team to develop your videos.
ANIMATION
Sometimes we see a sales video online, and it seems like an animated sales deck. The content might be interesting and colors look vibrant. But it looks like a number of shapes moving about on the frame.
Animation is not about moving objects, it is the idea of giving life to the subjects in the frame. It is also possible to 'give life' to inanimate objects like a ball for instance. A ball that bounces back up and a ball that crashes to the ground could look the same on camera, but the way it is animated conveys the idea of weight and bounce.
Our animators are trained to look out for details such as these to give life to your videos. From character animations to text on the screen, we convey a sense of style and characteristics with movement.
HERE IS A GLIMPSE OF OUR WORK
"We showed a sample of the video to our HQ in Germany and they really like the video, especially the part where the train flips on its side to show our systems on the train. Previously we did not have any media (Pictures, documents or video) that effectively showed that they could all fit on the train.
Our Germany HQ will definitely want a copy of this video when it's done."
- Darrell Ang – bvSys Asia Pte Ltd
"Working with DustinHill has been an absolute game
-changer for our business
. Their expertise in 3D development brought our ideas to life in ways we never thought possible
. The attention to detail and realistic animations surpassed our expectations
. They are truly masters of their craft
.
"
- Nicholas Lai, Account Manager, Grid Private Limited
"DustinHill provided us with excellent service from start to finish
. They took the time to understand our vision and delivered a final product that exceeded our expectations
. Their professionalism
, attention to detail
, and prompt communication made the entire process seamless
. We highly recommend their services
.
"
- Melissa Har, Director at Dance Theatre Arts
"Professional animation services. Creative and responsive team who listens to what you want and tailors the solution to your needs. End product is good. Definitely recommend"
"The creative process behind corporate video creation can be challenging
, but DustinHill made it an enjoyable and collaborative experience
. They truly understand our brand and goals
, and their creative team brought fresh ideas to the table
. Their dedication
, passion
, and expertise shone through every step of the project
, resulting in an outstanding final product
.
"
- Ariel Ashley T., Regional Marketing Manager, Samsung
"When it comes to tackling information-dense topics, DustinHill definitely has it handled. They have an incredible ability to simplify complex concepts and transform them into engaging visuals. Thanks to DustinHill, we were able to effectively communicate our message to our target audience."
- Kim Tham, Assistant Director, Public Hygiene Council Singapore
"DustinHill has consistently delivered artistic live action short films and documentaries that not only entertain but also raise awareness on important social issues. Their ability to capture emotions and tell compelling stories through their visuals is truly remarkable. We are proud to have collaborated with them on multiple projects."
- Giovanniel Kong, Correctional Rehabilitation Specialist, Singapore Prisons Service
"The bvSyS Korean Video in Korea is played on a big screen during the exhibition in Korea. Very popular. It's a testament to your effort on the video."
- Jeff Yam – bvSys Asia Pte Ltd
"The team is amazingly talented! They are able to do out of this world special effects for your videos and it's like Hollywood quality. Glad we have such rare talent here in Singapore that's able to compete in a global level."
"DustinHill's attention to detail and commitment to quality sets them apart. They have an incredible ability to transform our ideas into visually stunning videos that captivate our audience. Their professionalism and dedication to delivering on time and within budget have made them our trusted partner for all our video production needs."
- Calvin Sim, Employer Brand & Recruitment Marketing, Thoughtworks
We work with independent filmmakers to international agencies to produce innovative videos and interactive panels.
Listed are a couple of our clients and collaborators that we have worked with.
KICKSTART YOUR VIDEO PROJECT NOW!
Drop us a message 
to start your project!
We would love to talk to you!