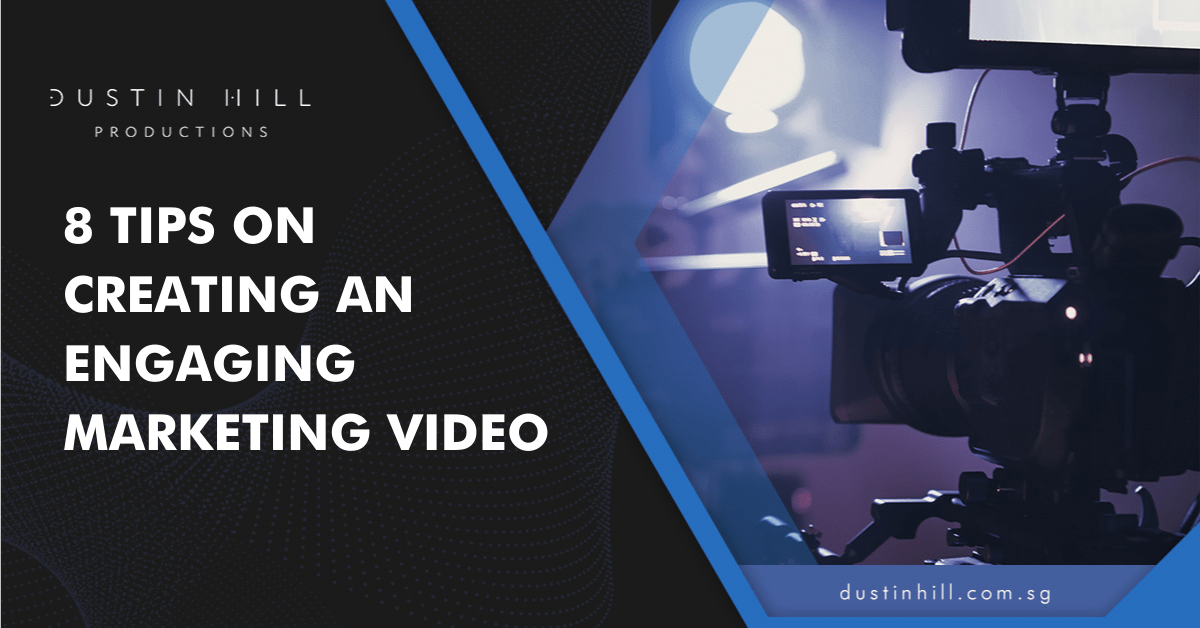 Video marketing is becoming increasingly essential for brands to reach their audience and improve engagement on digital channels.
Video marketing is not a radically new idea, but its importance has increased across platforms and channels. Brands are now required to develop video strategies to promote their products or services on social media while increasing engagement with digital consumers and customers through education about your product/service.
In any outreach and campaigning effort, video has become a key component. Since four out of the top six platforms where global consumers watch videos are social channels (source), video marketing is essential to the success of social media strategy.
Video has been hyped as one of the most promising ways to advertise online. But it takes a lot more than just recording some footage and slapping on an intro for your company. Businesses need to take the time and effort before producing any content. Creative team members should analyze data in order to maximize their ROI when publishing videos on social media channels.
How to create an engaging marketing video
Below are some of the best tips that help you to make a creative video.
Tell a story
Good stories are the ones that help people believe in a business and what it stands for. Stories allow brands to tap into audience emotions, connect on an authentic level, speaking to them in ways numbers can't.
Introduce in a way that stands out


A whopping 20% of the viewers click off a video in less than 10 seconds if they are not interested

(source)

. If you want to hook your viewer base, make sure that the introduction is inspiring and informative so it doesn't turn them away.



Focus on title and product objective
Your video's title must be engaging and eye-catching to attract viewers. By including relevant keywords in the title, the video is more likely to appear in search results when viewers search for the topic.
In addition, instead of focusing solely on the product and all of its benefits throughout the entire video, focus on the product's objective.

Educate your audience
One of the most effective ways to implement a video marketing strategy is to educate viewers. The effectiveness of a video that offers advice, information, tips, and other educational content often leaves a good impression than a solely promotional video.
For example, if you take customers behind the scenes to educate them about the product in your company's "natural surroundings," they are more likely to build a personal relationship with your brand.
Don't be boring
Who wants to sit through a boring video? If you expect the company's video marketing campaign to be successful, make exciting and inspiring videos that are never boring.
Use music in your videos that fit the video's context, and craft more exciting and amusing videos. Humor can work as well in generating more interest in your video, given the right circumstances.
Consider SEO
You want to get the most SEO value out of your videos, and that includes a well-written description with relevant keywords. Another easy method for companies to gain awareness and drive traffic to their website is by displaying their website address in a video.
Lastly, it would be helpful if the video contains a call to action that encourages visitors to take more action – such as signing up for newsletters or checking your company's social media accounts.
Keep your videos short
Online viewers rarely watch lengthy videos and haven't much time to waste before moving on to another video. In this regard, shorter marketing videos are more likely to be successful than longer ones. This, however, does not necessarily imply the sacrifice of quality in the pursuit of shorter duration.
Another similar suggestion would be to put your customers in front of the camera and have them talk about how they used and benefited from your product; this is a reliable approach to engage viewers and attract new consumers.
Create your own video marketing strategy
Visit sites like YouTube to see how businesses are already creating videos that have gone viral. You may learn from these viral marketing videos on YouTube that will show you how some of the biggest and most well-known brands create a video designed to go viral.

Video has become one of the most effective tools for businesses to communicate their message in the digital world. Our team at Dustin Hill Productions is a diverse group of artists and talents. Our video production company offers a wide range of services, including corporate films, 3d animation, and motion graphics. Contact us to learn more.