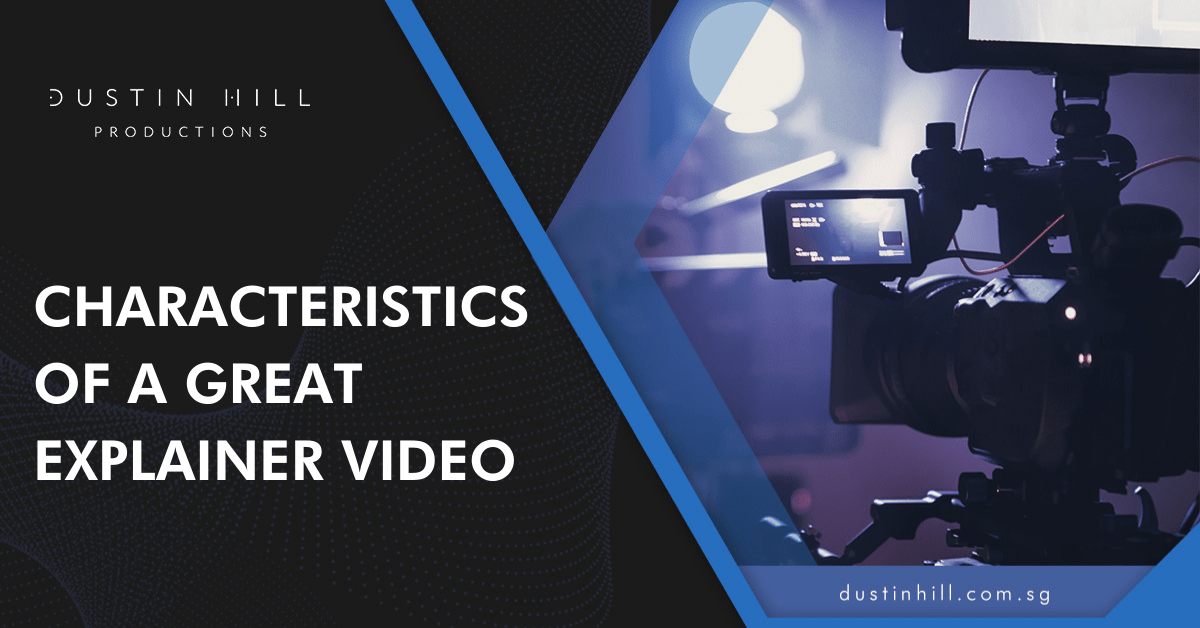 An explainer video is a short video that is used to explain a product or service. These videos are engaging and informative and can communicate a lot of information in a short amount of time. Explainer videos can be used to introduce a new product or service, explain how it works, and provide customer testimonials. They are also a great way to build brand awareness and create excitement around your product or service. In addition, explainer videos can also help improve SEO rankings and website traffic. 
If you are looking to create an explainer video for your business, it is important to understand the characteristics that make a great one. To capture your audience's attention and convey your message effectively, your video should be engaging, concise, and visually appealing. 
Characteristics of a great explainer video
1. Informative
The important characteristics that make your explainer video into a great explainer video are that is informative. You need something that will keep your viewers interested and provide them with valuable information.
A great way of making an informative video successful is by including some interesting facts or stats at various points throughout each one-minute duration. You should provide informative content for your viewers to make them feel like they are getting something valuable from the experience instead of just watching footage that has been recycled over and again. The more information you provide in your video, the better. 
2. Freshness
Another important thing to consider when making an explainer video is its freshness. Your content should be up-to-date and relevant if you want it distributed widely. Fresh videos have a better chance of being successful and going viral, which is what every explainer video strives for!
The freshness of the video makes you stand out from other videos. It will help with your audience's curiosity and make them want to watch more. Make sure to keep your content fresh and relevant, your audiences will thank you for it!
3. Technical aspects
Voice-overs are an essential part of the video production process. To make an explainer video, you should be keen on voice-over clarity and find a suitable tone for your content. The voice-over for your video should be clear and professional so that viewers can pay attention. In addition to being clear-sounding, you also need an engaging tone to make them stay tuned until the end of a long clip.
Your explainer video should have a captivating design to keep the audience's attention. You must find an engaging visual representation for your content, which will match what your audience is looking at, and keep them engaged with everything going on in this short clip. With just the right amount of grand visuals and an insightful voice-over, you will have a blockbuster explainer video!
4. Storytelling
The power of storytelling is undeniable. The art of storytelling has been around for centuries and it still thrives today. Stories are used to communicate ideas, experiences, or emotions – no matter how complicated they may seem at first glance; a great story will make anything easier to understand.
Good storytelling is an important characteristic of a great explainer video. Your way of storytelling should be unique and different from others to make it stand out as its entity in the sea of other videos. 
5. Duration
The duration of your video is just as important to keep in mind when making an explainer. The average length for this type of clip should be two to three minutes, but depending on the topic you are trying to cover the video may need more time than that to get all necessary information across clearly without boring viewers with excess dialogue!
A shorter video length is better to make it easier for people who don't have much time and it helps with your wide reach.
The best way to engage your audience is through a well-made explainer video. If you're not sure where to start, Dustin Hill Productions can help. We will work with you from the beginning stages of script development and graphic design up until release day, making sure that every detail is taken care of so that your brand story comes across as genuine and authentic.
Our team of creatives and animators can help you tell a powerful story with an informative video that is guaranteed to grab attention. You can trust our team of professionals with any task from scriptwriting to editing so that you get the best possible final product. 
Contact us today to learn more about how we can make your idea come to life!