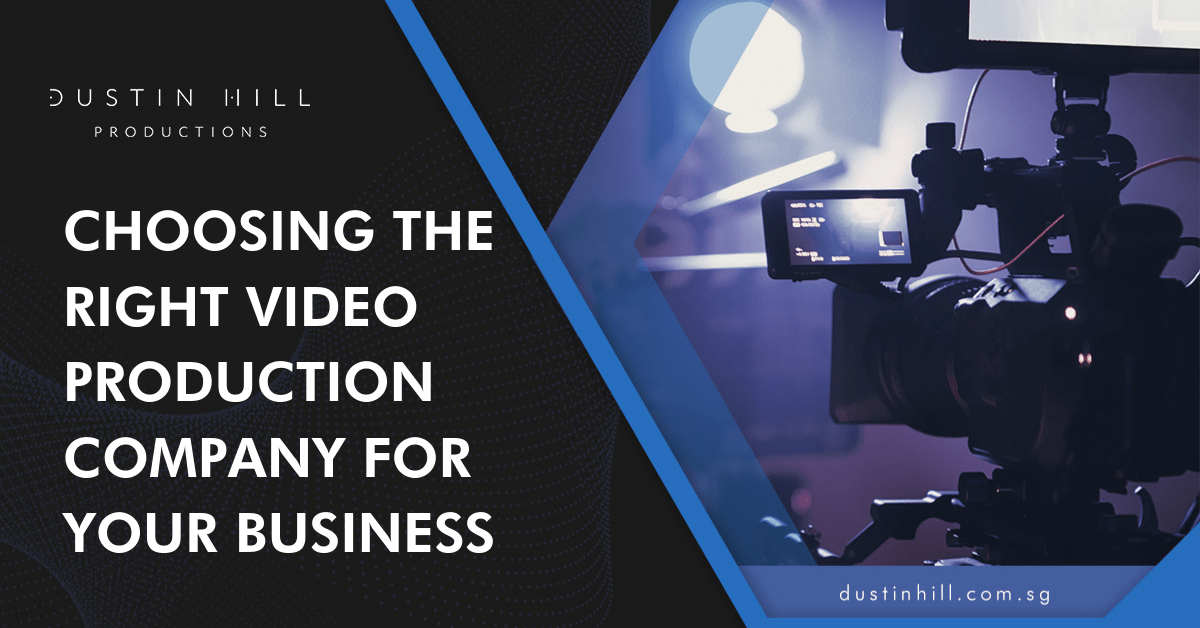 If you are considering creating a video for your business, choosing the right video production company is important. Many video production companies provide video content creation, corporate video production, and video marketing services for businesses. 
Video is one of the best ways to reach an audience with your message, but it needs to be done strategically to make the desired impact on potential customers.
5 questions to help you choose the right video production company for your business
Decide if you want a full service or an editor
To choose video production companies to decide whether you want full service or just need someone doing editing or animation. Full-service video production refers to the company producing the video from start to finish. 
In this case, the agency responsible for making your videos will take care of everything from filming and editing to delivering them on time. If you need help with any aspect of production other than just editing, full service may be best for you.
On the other hand, if all you need is someone who can edit a raw shoot into a final cut, then it might be better to find an editor that specializes in post-production work rather than hiring an entire team for one task.
There are a lot of video production companies out there, but choosing the right one for your project can be difficult. To find the right match, first look at what they're niche in. A niche in this case means the type of videos they produce.
There are many different types of video production companies. Some specialize in creating commercials, others may create music videos, and some focus on documentaries. It is important to know what type of video you want before choosing a company because not all companies offer the same services. For example, if you need help with your branding strategy, it's best to find someone who specializes in branding videos rather than commercial ones.
What is in their portfolio?
It's important to look at a company's portfolio to find the right match. You can also take a look at their previous work and see if it aligns with your needs. By looking at these, you will be able to get an idea of how experienced the team is in working on projects similar to yours. 
Make sure that before hiring them, you ask them about past projects or any other kind of information that might be relevant for your project. 
What are their ideas for your video?
After you have spoken to a video production company about your goals and objectives, ask what they think—how would they go about building your video strategy? 
Of course, not every company will reveal trade secrets, but good companies can offer some ideas that they will implement for you.
A good video production company can take care of all aspects of producing videos for their clients, including scriptwriting, casting actors, location scouting, equipment rentals, and more. The process starts with setting up a budget for how much money you are willing to spend on the project, which will help determine what type of service you can afford.
Set up an appointment with one or two different companies based on price points and requirements so they can provide recommendations specific to your needs. 
The power of video marketing is undeniable. A good quality, well-crafted video can be the difference between a mediocre product or service and one that gets rave reviews. That is why it's so important to hire the right company for your business needs. 
If you want to take your brand up a notch with an eye-catching video production created by professionals who know what they are doing, hire Dustin Hill Production. Our team has years of experience in producing high-quality videos for our clients. We also offer competitive pricing options on everything we do because customer satisfaction always comes first at Dustin Hill Production.