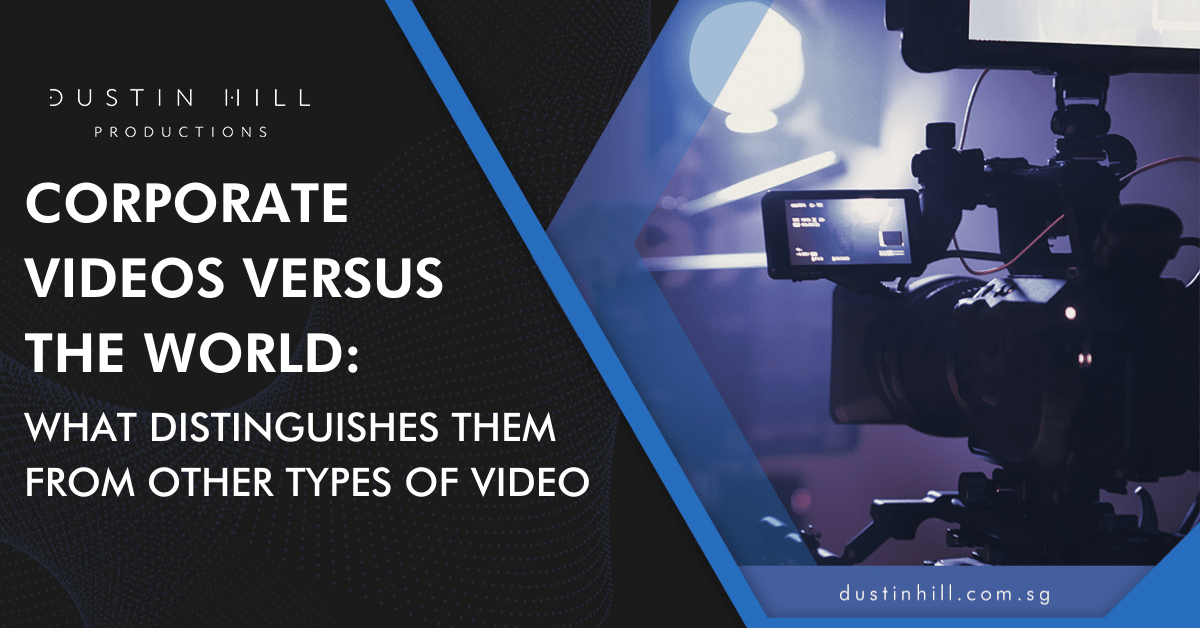 Corporate videos are often more formal than other types of videos because they usually have a specific purpose. They are made to inform, explain, or introduce something to an audience. 
A corporate video can be used as marketing material for your business or product, especially if you make it available on your website or social media channels. Unlike other types of videos, such as promotional videos, corporate videos are meant to help the viewer understand who you are and what you do. 
These videos are made for several reasons and can be used in many situations. For example, some companies choose to create them to share their company's history with potential employees, while others may want to use them as an introduction piece for investors or clients.
What distinguishes corporate videos from other kinds of videos?
Targets specific audiences
Corporate videos have specific audiences that need to be targeted for them to work as effective marketing tools, while other types of videos can target just about anyone. 
This means that you should know your audience before making a corporate video so that it turns out well, which isn't always true with other types of videos because they don't necessarily target a specific audience.
Corporate video differs from the promo video
The corporate video focuses on educating viewers about the company's products or services via testimonials, case studies, demonstrations, and interviews with experts in the field. Promotional videos try to sell a product by showcasing it in action through customer stories and success stories from those who have already bought it.
Corporate videos are also created to be used internally in the company as training or marketing material. Promotional videos are created to promote an idea or product only. Corporate video, on the other hand, advocates for the company as a whole.
Corporate videos typically follow a specific format with its own set of rules because this type of video is meant to persuade viewers by using facts, figures, and data rather than emotion which is typical in most other types of marketing content such as blogs and social media posts.
For example, corporate videos are more scripted, with a short introduction that is meant to grab the viewer's attention. They then go into an explanation of what they do or sell, and how it can help you solve your problem. Next, there might be testimonials from happy clients who have purchased their product. Lastly, they provide pricing information and contact info for your convenience. 
The tone of this type of video is professional and informative. It can be anything from an explanation about your company or product to a testimonial. The main objective of a corporate video is to inform an audience about a product, service, or company to gain their employees/customers' support and trust. 
The best way for companies to do this is by making sure that they keep the language simple and make the message clear; using engaging visuals will help with this as well!
The right corporate video can help you stand out from competitors or attract new prospects online, but it requires knowledge about what makes these videos unique. 
If you need professional advice on creating an effective corporate video that helps grow your company, Hire Dustin Hill Productions. We will work with you one-on-one to design a custom solution tailored just for your business goals so that you get the most ROI possible when using this marketing technique.