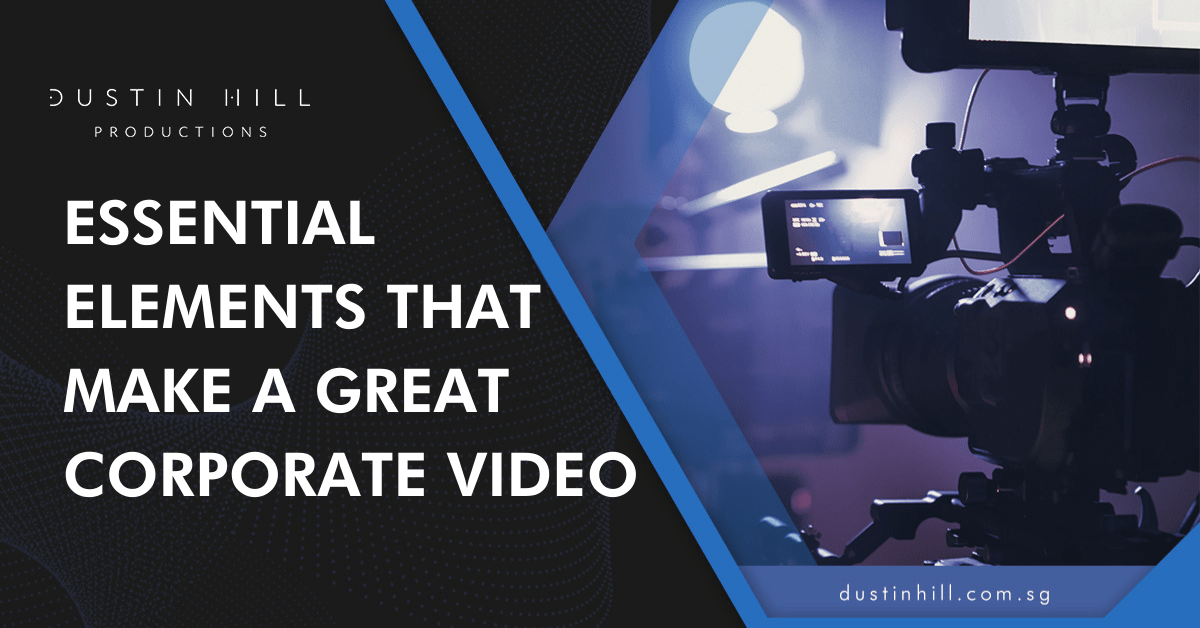 Corporate videos are a great way to communicate with customers and employees. Corporate video content is often targeted towards the company's core sales demographics, and internal employees that need information about how they can do their job better, what products and/or services you offer, as well as external clients looking for more information on the product from the business. 
Examples of corporate videos include About Us videos, staff training videos and explainer videos, promotional/brand films, product and service videos, and customer testimonials videos.
A good corporate video should be informative, entertaining, reflective of your organization's values and mission statement – but also clear about the company's goals.
What makes for a great corporate video?
When making a corporate video, it is essential to identify who your target audience may be. Once you find out who the target audience is, it will help you to determine the best way to present information and message delivery so that your audience can better understand the information conveyed by the video.
Corporate brand logos and themes
Video marketing is a great way to advertise your company, product, or service. If you are looking for a video that will give potential customers a sense of credibility and trustworthiness. You should then incorporate the brand logo and theme colors into your corporate video. 
When creating corporate videos, remember that they should have a logo and theme related to their brand. You can also use the company logo as the intro screen – this will help brand the video and make it more memorable. 
A consistent logo and theme throughout the video is the best way for your audience to know who you are and what you do.
Make An Emotional Connection 
One of the main aspects of creating powerful corporate videos is having an emotional appeal. Apart from a straightforward and professional approach, a corporate speaker needs to connect emotionally for their message to resonate long term.
People prefer to remember videos that touch them emotionally rather than just presenting facts and figures in a boring way.
Music is a powerful tool for setting the tone and mood in video productions, like corporate videos. Music is a decisive factor in distinguishing amateur content from an original masterpiece. The sound of instrumental music is more professional and suitable for corporate videos. It can make the audience feel excited, hopeful, cheerful.
Voiceover narration is a popular technique used for storytelling for corporate videos. That can be an effective way to engage the audience and provide them with the information they need. 
Voiceovers are usually given by a professional voice artist or someone with a pleasant, clear speaking voice. A narrator typically speaks on video footage, photographs, illustrations, or graphics to illustrate.
The most important thing to remember about using this kind of narration is that it's best when short and simple. If you want to create an engaging corporate video, consider adding voiceover narration. Whether it's a script or just notes, it's a great way to captivate your audience.
Have a good visual appeal
A corporate video must have good visual appeal. To effectively communicate the company's message, it is vital not only to focus on making a great-looking video but also to make sure the video has adequate sound quality. 
A lack of audio can be just as distracting for viewers and may affect the brand's image.
Nobody expects your corporate video to compete with the next blockbuster movie release. But must have a professional feel. This is where many companies make the mistake of not hiring a corporate video production agency to help them with their video concepts.
That results in more ineffectively boring corporate videos. Investing in video production is an essential component of any marketing strategy.
Corporate videos are a great way to build your company's brand and share important information about who you are, what you do, and how customers can work with you. But the main thing that makes a corporate video good is its ability to capture attention from the viewer. Hire Dustin Hill Productions to create an engaging video for your audience.
Dustin Hill Productions is a Singapore-based video production company that specializes in corporate video, motion graphics, and 3D animation. We have a team of experts ready to develop creative content that will effectively capture and broadcast your intended message. Contact us for more information on how we can help you create high-quality corporate videos.