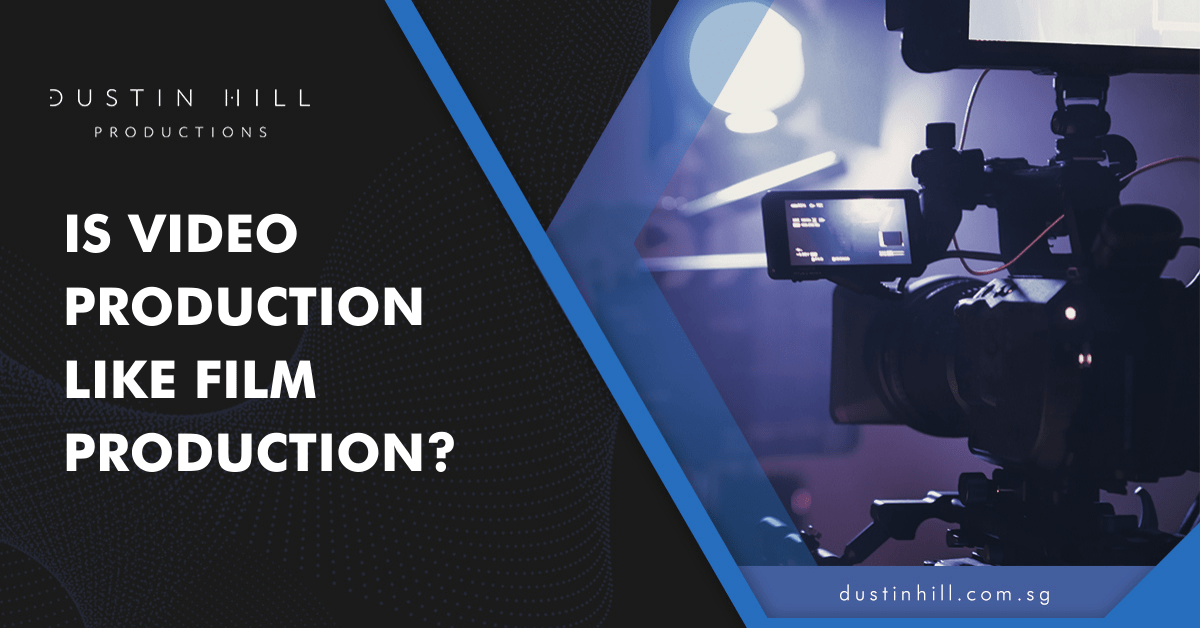 A major difference between video production and film production is the price tag that each comes with, but there are plenty of other differences that you should be aware of as well if you are trying to decide which type of production will work best for your next project.
While both require the use of high-quality equipment, camera crew, and editing, it is the specifics that differ between video production and film production in more ways than one.
It is important to understand these differences so you can ensure you are getting exactly what you need for your particular project.
Video production vs film production
Budget
Film production has its own special budget considerations. If you are producing a feature film or television program, you can expect the budget to be high for your projects.For most video companies, budgets are much smaller, but they still have to consider their budgets carefully so they can deliver expected results.Understanding your budget upfront will also help any video production company do their best work because they can focus on creating something that fits within your budget requirements.
Crew
When it comes to film production, a crew often consists of your director, cinematographer, producer, scriptwriter, assistant director, executive producer, director of photography, lighting technician, etc.In video production your crew may consist of one person or several. The content and length of videos you are producing will determine who makes up your team.
Target Audience
Films are catered towards a larger audience whereas videos have a rather limited audience in comparison.Since films are made for entertainment purposes, they are intended to cater to the general public whereas informational or promotional videos will have lesser and more targeted viewers.
Timeframe
Video and film projects tend to differ in terms of the time made to shoot the video as well as the total run time of the video.Films typically require weeks or months of preparation, and video projects often take hours rather than days or weeks.Video production tends to take significantly less time than film production. In addition, video production is often cheaper than film production because it can be completed more quickly.
Script
The script of the video depends on the content. Films will have a much larger script because of the length of the video as well as the characters and stories involved in the film.Informational or promotional videos however will be shorter and more focused on what the video is about, and hence will have a shorter script.
Hiring a professional video production company can make all of the difference. A good company will have an experienced team, access to high-quality equipment, and a clear plan for how to help you create a visually compelling video that will attract viewers. 
But before you hire anyone, it is essential to know what kind of video you want.
At Dustin Hill, our dedicated team of friendly and experienced staff is available around the clock to provide answers to any queries you may have. Contact us today for more insights from our experienced video producers.