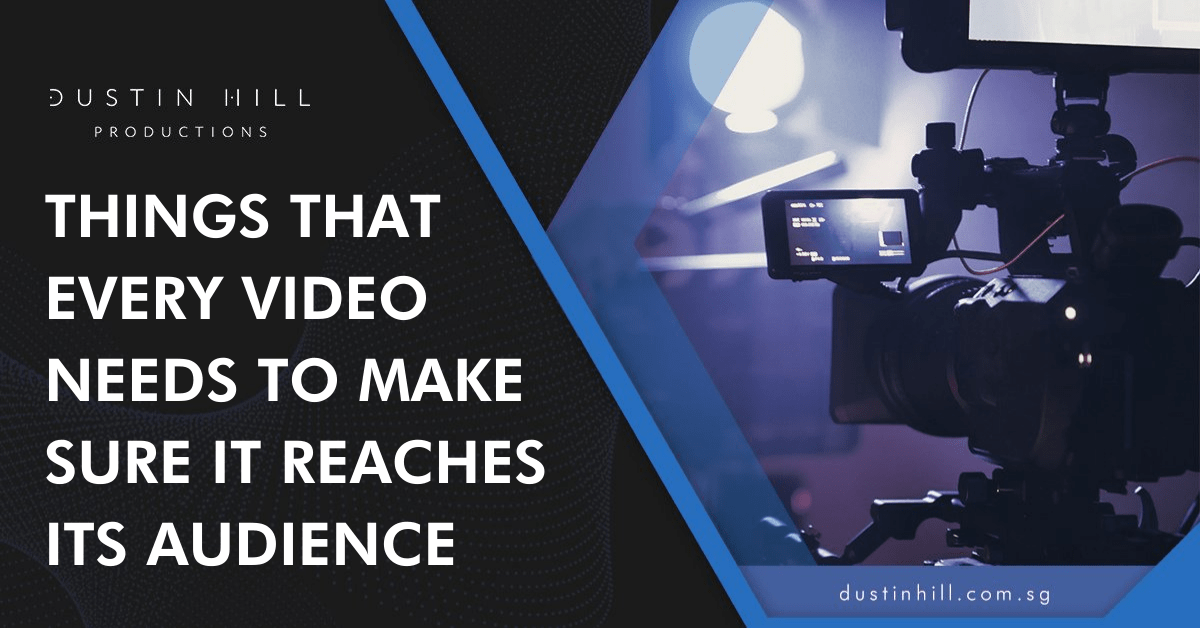 The market is changing. With the rise of social media, people are on their devices more than ever before. The average smartphone owner spends an average of two hours everyday. This means that there is a huge opportunity to reach your target audience with video content.
Every brand knows the importance of having a video on social media. It is a great way to interact with your consumers and show them what you have to offer. Many elements go into making a video successful, but there are some basics that every video needs to make sure it reaches its audience.
5 things that every video needs to ensure it reaches its audience
Determine target audience
The best video marketing campaigns are those that have a clear purpose or goal. If you are not sure what your goals are for the campaign, it is time to take some time and do some research on who your target audience is and how to reach them.
When creating a video for your company or brand, make sure it has maximum reach and impact on potential customers. First, think about whom you want to watch your videos and what they might be interested in seeing content-wise.
Build your videos around a single keyword/topic
To reach your target audience and increase the visibility of your video, then you should consider building a video around a single keyword or topic.
When creating a video, it must have one keyword/topic that the viewer will be able to find when searching through topics. This will allow them to know what they are going into before clicking play. 
Choosing keywords is essential before you start creating a video because it will help you craft SEO-optimized material possible around that topic.
You can start by using Keyword Planner (or other similar tools) to find out what people are searching online about it. Once you have these keywords, use them throughout your title and description. So they are easily found by those looking for this type of content.
Make your videos show up in search results
Every day people are searching for videos on YouTube. It is a visual platform that is perfect for showcasing your company. But, you have to make sure that your video will appear in the search results. Otherwise, no one will find it. You can do this with search engine optimization (SEO) to make sure that your audience sees you when they are looking for content related to what you provide.
Video SEO is the process of optimizing your videos for search engines to boost their rankings. By doing video optimization, you will rank higher in search results and get more views on YouTube. 
The first thing you need to do is make sure that your videos are public and not private. Once this is done, it's time to add tags to the video, which will help people find them when searching for topics related to yours. You should also include keywords that relate to or describe what the video is about in the title of the video itself as well as in its description box.
Promote your videos on other social channels
You may have a great video on YouTube, but it is not enough to just put it up and hope for the best. With so many people using social media these days, because social media has changed the way we consume information and entertainment, you need to get your video out there on all of them for people to see it.
One of the great things about social media is the ability to cross-promote content across multiple channels. Promoting your video on other social media platforms is a great way to broaden the reach of your content and generate more engagement. It can also help you grow an audience for your channel. 
We all know that YouTube is the most popular video streaming site on the planet. You can find anything from makeup tutorials to cooking shows, but what you don't see are thumbnail images for each video. The thumbnail image is a preview of your video, and it's what grabs people's attention before they click on it.
The thumbnail can make or break whether someone clicks on your video, so it is important to have good thumbnails that are engaging and will capture attention.
As a marketer or a brand, you have probably seen the importance of incorporating videos into your social media strategy. What you might not know is how easy it is for a poorly made video to get lost in the shuffle due to simple mistakes like poor lighting, bad sound quality, or a lack of branding at all, but Dustin Hill can help you in crafting video content.
Dustin Hill Productions has a team of talented professionals with the skills required to produce high-quality video content. Our team is always eager to work with you to create videos that will be effective in reaching your intended audience.