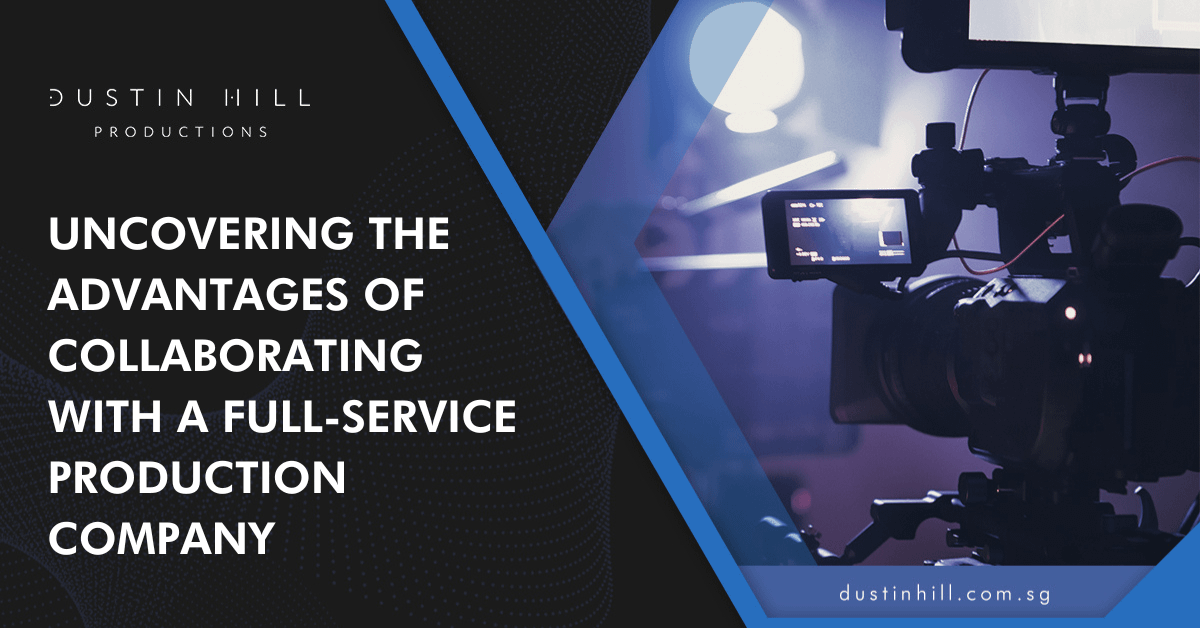 Are you looking for a complete production solution to take your ideas from concept to completion? 
When it comes to making video content, a lot of work is involved, from script writing and creating storyboards to managing editing and post-production. 
If this sounds like too much work, working with a full-service production company will be your best bet. Not only does this free up time for other tasks, but it also ensures that all angles are covered when crafting visual stories. 
In this article, we'll take an in-depth look at the advantages of working with a full-service production company so that you can take your content creation game up a notch!
Advantages of collaborating with a full-service production company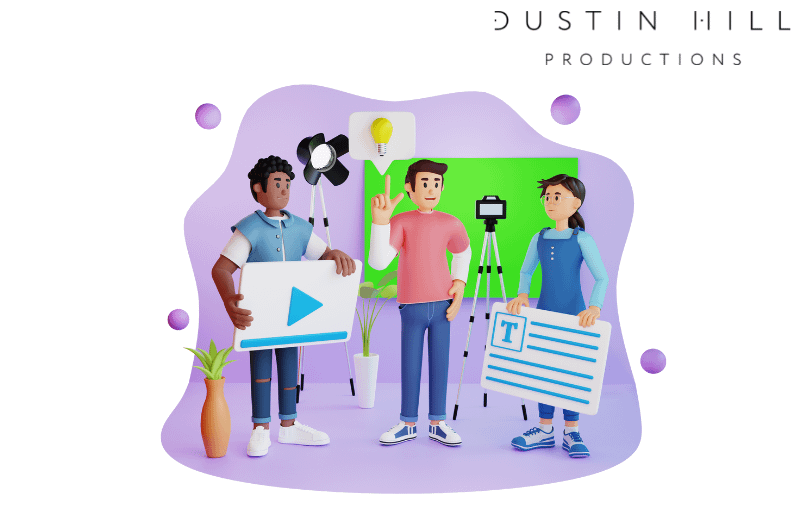 Working with a full-service production company gives you access to countless benefits. Here are the most noteworthy perks of working with such a firm:
Refreshing Perspectives
With a vast knowledge of different projects, full-service production companies collaborate with you to best understand your objectives and the desired outcome for your project. In addition, their expertise in video production allows them to bring fresh ideas from an outside perspective that have never been considered before. 
Access to a whole team of writers, editors, and production managers can bring any concept you have in mind to life with clarity and precision. Additionally, they'll ensure maximum creativity without common pitfalls and ensure all goals are met and exceeded.
Top-Quality supplements
When you work with a full-service video production company, they will likely offer valuable resources and insight. In addition, they deliver first-rate on-screen excellence with high-quality props or special effects that complement your content perfectly. 
Also, working with them guarantees you have an experienced team behind the lens, ensuring your video looks its best. Finally, utilizing the latest camera technology and innovative lighting techniques will give your project an undeniably professional feel. 
On top of that, from makeup to green screens and background elements, these companies will provide all the extra elements necessary for your project. 
Streamlining marketing processes
Another advantage of working with a full-service video production company is the incredible speed at which they can work. 
Once you have discovered the perfect fit for your business, prepare yourself for lightning-fast turnaround times. Your chosen agency will take charge of all pre-, during, and post-production aspects. 
This way, your team can focus on running business operations and rest easy knowing that professional experts ensure top quality and punctuality when producing those videos.
High-quality visual capabilities
Don't let the competitive market for producing video content lead you wrong and value quantity over quality. 
Data suggests that 33% of viewers will drop a low-quality video right after they start it (source). So even if your message is excellent and your video's content is top-notch, you can only expect success if the production value is up to the mark. 
That's why businesses enlist full-service production companies that specialize in cutting-edge technology, detail-focused editing tools, and creative techniques to produce high-quality videos that engage their audience from start to finish.
Furthermore, they elevate everything from storytelling to technical elements like sound design and camera equipment, giving you a greater chance of impacting your audience.
Reliability
Most businesses search for an effortless solution when it comes to marketing efforts. But be aware that a non-professional producer will only prioritize the quality of your content and possess some of the necessary skills needed to make a successful project. 
Fortunately, with a full-service production company, there's no chance of compromising quality, and they guarantee that every project will stick firmly to both budget and timeline expectations. 
If time is of the essence and top priority, these professionals are essential since industry guidelines, timelines, and other factors must be considered for success.
Related: The Benefits Of Outsourcing Video Content Production
And there you have it! When you work with a full-service production company, you have more control over your project and can save time and money in the long run. And because all of the creatives involved in your project will be on the same page from day one, you'll likely end up with a better final product that is true to your original vision. 
If you're in need of assistance for an upcoming project, partnering with a trusted full-service production company is what you need to ensure success.