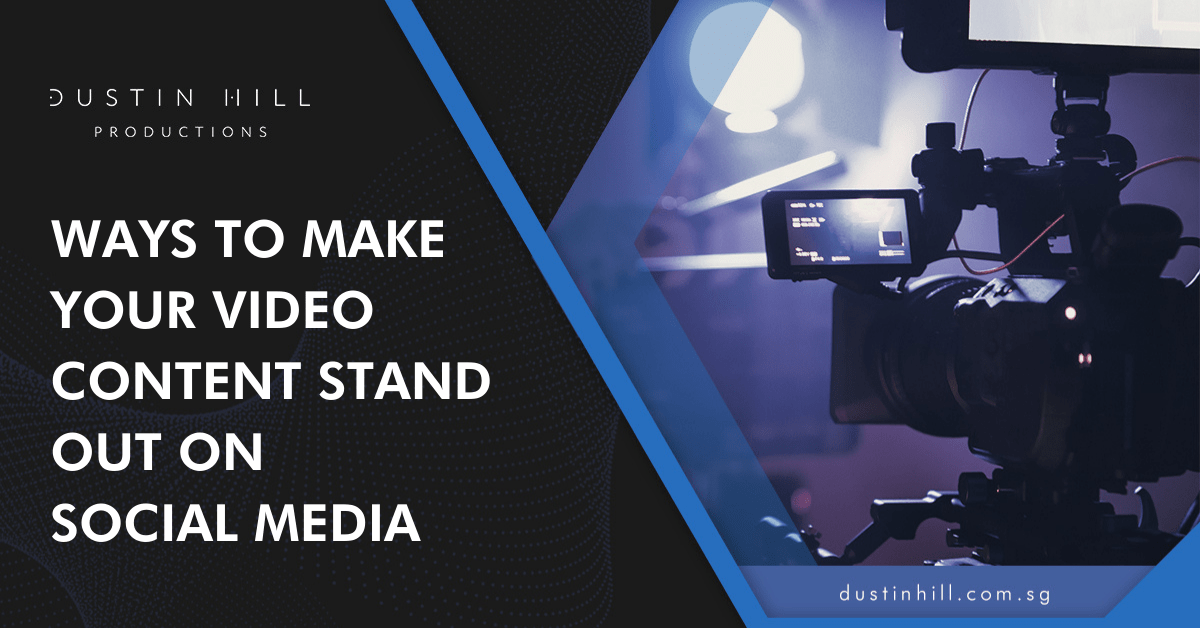 Breaking through the clutter on social media can be tough, especially when it seems like everyone is publishing content. With social media being one of the most popular ways to share videos, it's important that your video content stands out. But don't worry – we have listed some ideas to get you started!
Ways To Make Your Video Content Stand Out On Social Media
1. Creativity is essential 
In the social media world, there are plenty of videos available to watch. But if you want your content to stand out from these others then make it more creative than what everyone else is doing! Even viewers nowadays love unique and different kinds of video so don't forget that creativity can go a long way when creating engaging promotions or advertising campaigns with lasting impacts.
2. Targeting the right audience
The target audience is the key to success for any organization and business. If you're not sure who your target audience is, then it's unlikely that success will come knocking on doors. The range of audiences is as diverse and inconsistent in taste, with some people's preferences differing drastically from others.
The general rule of thumb is that content should be made for all audiences, but if you're only targeting your target audience then there's a better chance it will reach them when trying to increase sales. When you are trying to sell something to a specific audience, then understanding their needs and creating the video accordingly will help you achieve what your video is aiming for. 
3. Top-notch production
Averagely produced videos will not leave any mark on the viewers. You need something that sets you apart from others and will make an excellent first impression with potential clients or customers! So, if your video production setup isn't up-to-par then people won't trust what they see on screen as well which could lead them down the path of leaving before even getting started.
High-quality and engaging content not only makes for better marketing but also helps you create a more personal feel. Make sure to use good lighting, shoot in clean locations with professional narration, and have phenomenal editing skills when creating videos so your customers can have an amazing experience!
4. Keep it short
Viewers today have no time for watching long videos that go on forever! The attention span of the viewers is decreasing which is why we see more successful social media content with shorter lengths. Keep the content precise and to the point without any unnecessary elements if you want your video to be successful. 
5. Tailor your video for the right platform
Choosing the right social media platform for your content is as important as targeting the right audience. If you do this, then fifty percent of your victory will be won when it comes time to promote and market through these channels. This is because every platform has certain elements that could make or break the success of your video. 
For instance, if you post a video on YouTube then an eight-minute duration will work well but on other social media sites like Instagram and Facebook, only videos that are less than 3 minutes will be viewed. 
5. Add a humorous element 
Adding a humorous element can be a great way to engage your audience and draw them in, which can help you to achieve your desired results. In addition, humor is a great way to connect with your followers and create a more personal connection. 
Additionally, make sure that your content is relevant to your audience and provides them with valuable information. If you can combine humor with useful information, you'll be successful in creating engaging video content that people will want to share with their friends.
With so much video content being created and shared online every day, it can be tough to make your videos stand out. By following these tips you can create videos that are both creative and engaging, and that will help you connect with your audience on social media. If you need help creating video content that is sure to grab attention, we at Dustin Hill Productions specialize in video production and can help you create videos that are both eye-catching and effective.
With our help you can create videos that are creative and memorable, making sure that your brand is top-of-mind for your target audience. Contact us today to get started!