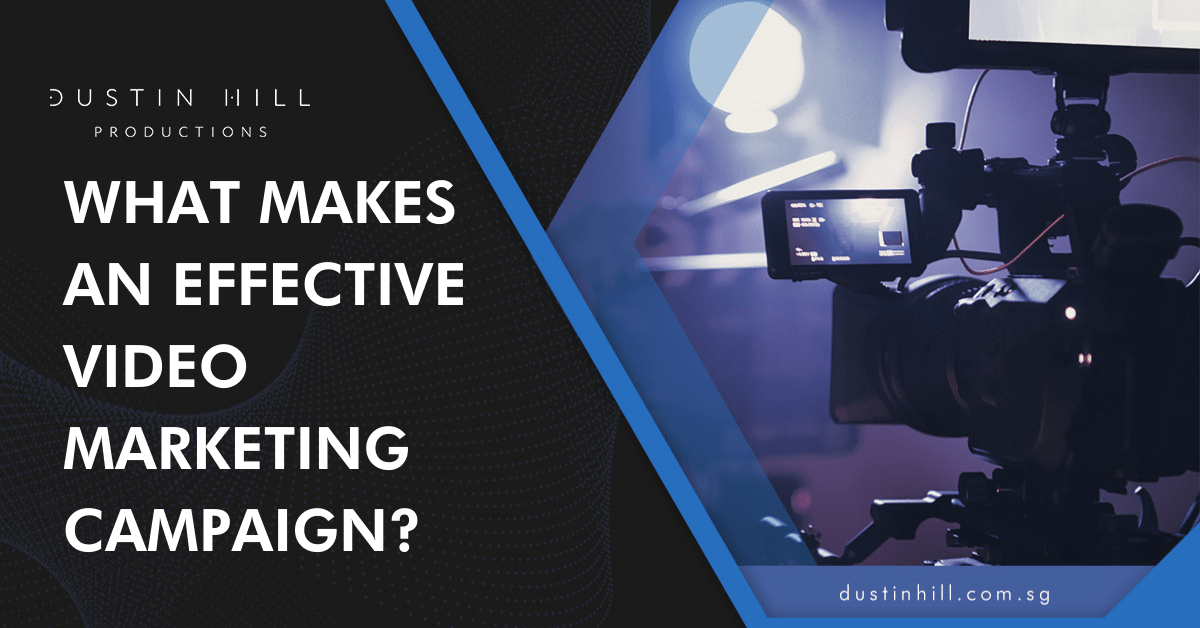 Video marketing is one of the most effective forms of advertising today. A video marketing campaign can be organized around a single product or promote an entire organization's brand. The goal is always to capture the attention of customers for as long as possible with engaging content that will encourage them to take action.
Video marketers are constantly evolving their strategies to stay ahead of the competition and deliver more compelling messages that resonate with audiences. If you're not sure where to start when creating a video marketing campaign, here are tips for creating an effective video marketing campaign.
Creating an effective video marketing campaign
1. Focus on stories, not sales
If you want to be successful with video, your content must offer something of value. Videos that are solely focused on branding or driving sales will likely be ignored by viewers who have become so accustomed to online advertisements flooded throughout their internet browsing experience. 
The best way for companies like yours looking into creating videos as part of a marketing strategy can learn from other brands' successes in storytelling techniques that utilize human interest topics relevant at this point – insights tailored just towards them. When creating video content, the best approach is to tell stories that connect with your audience.
2. Use the first few seconds wisely 
Many people are unaware of how important the first few seconds of a video are. Within that short amount of time, you have to grab your audience's attention with an engaging hook and catchy thumbnail. That is what will make them want to watch your video instead of skipping it altogether.
Here are four simple things that will help get people engaged:-
Use a text overlay in your intro clip.

Make sure your thumbnail is clear and eye-catching.

Have good visuals and sound

Keep it short.
3. Include tutorials and demos
Want to get more sales? With video marketing, you can create content that reflects how your products work. If anyone has any questions about your product or the services they can view tutorials and demos before making a purchase which will help ease customer concerns while encouraging confidence in their decision to buy one product over another.
4. Don't forget calls to action
You can further increase the engagement of your videos by including a call to action. That will help you bring more customers on board and ensure they take the desired action once they see it. 
For example, if someone is speaking in a video or includes links with text that instruct them about something specific such as visiting an online store for more information. That can work well because people are interested in looking at what is offered but without any direction where to go after watching it.
You are never able to convert them into customers. Adding a call-to-action is easy and can lead to conversions that would never have happened otherwise – you can read more about this tip here.
5. Optimize for search
You may not be aware that Google indexes YouTube videos. So, when someone searches for your brand and a particular phrase, you have the opportunity to show up multiple times in one search. 
To optimize video for search results pages (SERP), include keywords within descriptions of each video. You can also take advantage of YouTube's tagging feature, which automatically associates your videos with keywords, and groups similar content – this will help them see related videos. This way you will be able to rank higher in search engines.
6. Test and test again
You've heard of A/B testing for your website, but what about video marketing? Video is the key to growing your brand. It's also the best way to get in front of potential customers on their phones or computers all day long. 
But, how do you know which video will work best? A/B testing is used to figure out which videos are most effective at increasing conversions and viewership.
You can make changes like adding a call-to-action at the end of each video, changing up who says what in your introduction, or even switching up visuals like backgrounds and filters. The possibilities are endless by using this technique with every new campaign.
Video marketing campaigns have the power to take your business to new heights. Dustin Hill Productions is a video production company. That has been creating successful marketing videos for different types of industries. If you want help crafting a compelling message through motion graphics video or 3D animation video, or corporate video. Our team is ready to work with you on creating content that will effectively reach your audience. 
Contact us today for video production services, and we can discuss how we can develop an effective campaign strategy based on the needs of your business.