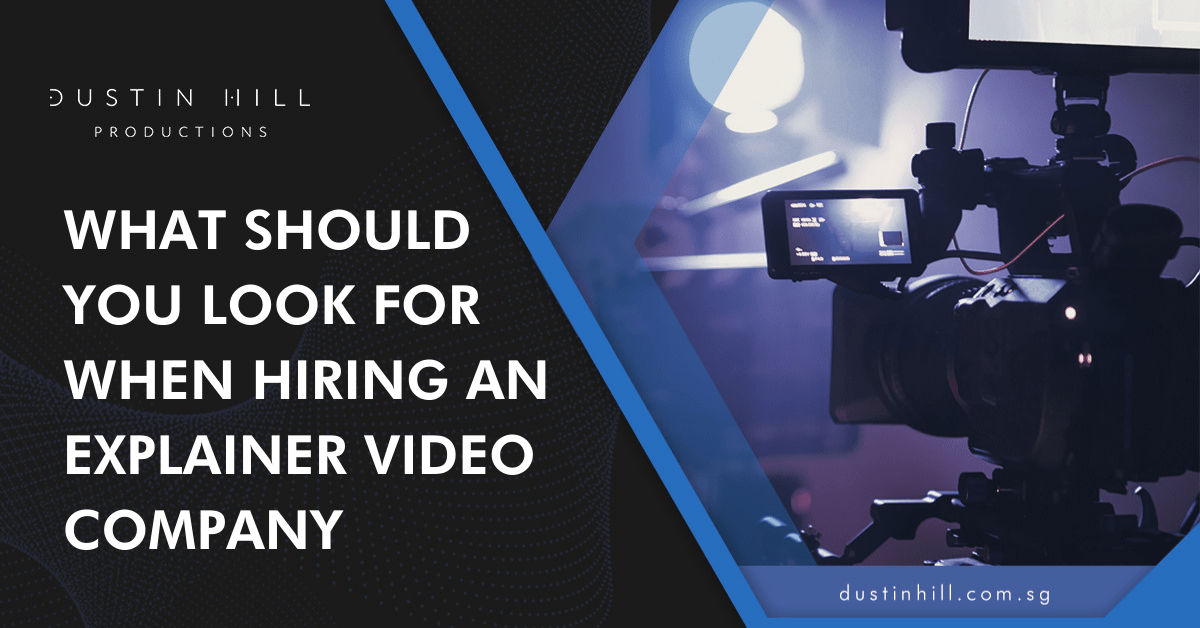 Explainer videos are a type of marketing video content that is typically short and concise. An explainer video is a short, easy-to-digest video that quickly and simply explains your company or product. They are often animated videos with a voiceover. It is the perfect way to quickly communicate what you do and how it impacts your customers.
If you are looking for a way to increase your customer base, explainer videos might be the answer. These short and concise animated clips can help businesses of all sizes get their message across in an entertaining way. But what should you look for when hiring an explainer video company?
Here are some important things to consider: 
Your explainer video should be memorable, creative, and have an amazing impact. It doesn't have to be just one of the bunch. It has to stand out as unique, which is why explainer videos are only made by professional explainer video companies.
When it comes time to hire an explainer video company, you want to be sure that you are making the best decision for your needs. Not all companies are created equal, so you will need to carefully examine their portfolios and past work before making a decision. 
Don't hesitate to ask for references from previous clients as well! By taking the time to do your research, you can ensure that you are getting a high-quality video that will meet your goals.
Every company has a budget of sorts, and not every explainer video company is affordable. That's why it is vital to find the right explainer video company that fits your budget. There are many companies out there, so being thorough in your search is key. Here are some questions you should ask yourself when looking for an explainer video company: 
What kind of budget do I have? 

What type of video do I want? 

How long will my video be? 

Do I need voice-over talent?
These questions help narrow down which company you would like to work with.
The best way to get people on board with what you are doing is by telling them a story about what it is going to do for them in detail – which is exactly what an explainer video does! An explainer video gives potential customers a clear idea of who you are as a brand and why they should choose your product over the rest.
Therefore, when you are looking through an explainer video company's portfolio, don't just watch the videos and testimonials- see how they tell stories. How do they solve the problems? How do they create value? 
Good explainer videos are the ones that engagingly tell a story, and viewers can understand how your product or service solves their problem.
Quality work alone does not guarantee that an explainer video company will be great to work with. To be selected, an explainer video company should have a good reputation. Before you go with them – do your research and find out what people and their past customers are saying about them online. This will give an idea of what they are capable of and whether or not it will be worth hiring them for yourself.
You should make sure that an explainer video company has a good understanding and experience in your industry. That way, they can create a video that is both accurate and engaging. An explainer video company that has your industry knowledge helps you reach your target audience. With the right team in place, you can be sure that your video will be a success.
Keep in mind that these are factors to take into consideration when deciding which company is the best fit for your needs. When it comes to crafting a successful explainer video, there's more than meets the eye. Crafting an engaging and compelling story can be difficult without the right expertise, but don't worry! We at Dustin Hill Productions have been producing high-impact explainer videos for our clients across industries in Singapore for years. 
Our team has extensive experience creating animated videos that will help your company stand out from its competitors by capturing attention with its unique storytelling techniques and stunning visuals. 
Contact us today if you want to learn more about how we work or what we offer – all of our rates are competitively priced and customized for each client, depending on their needs and budget constraints.