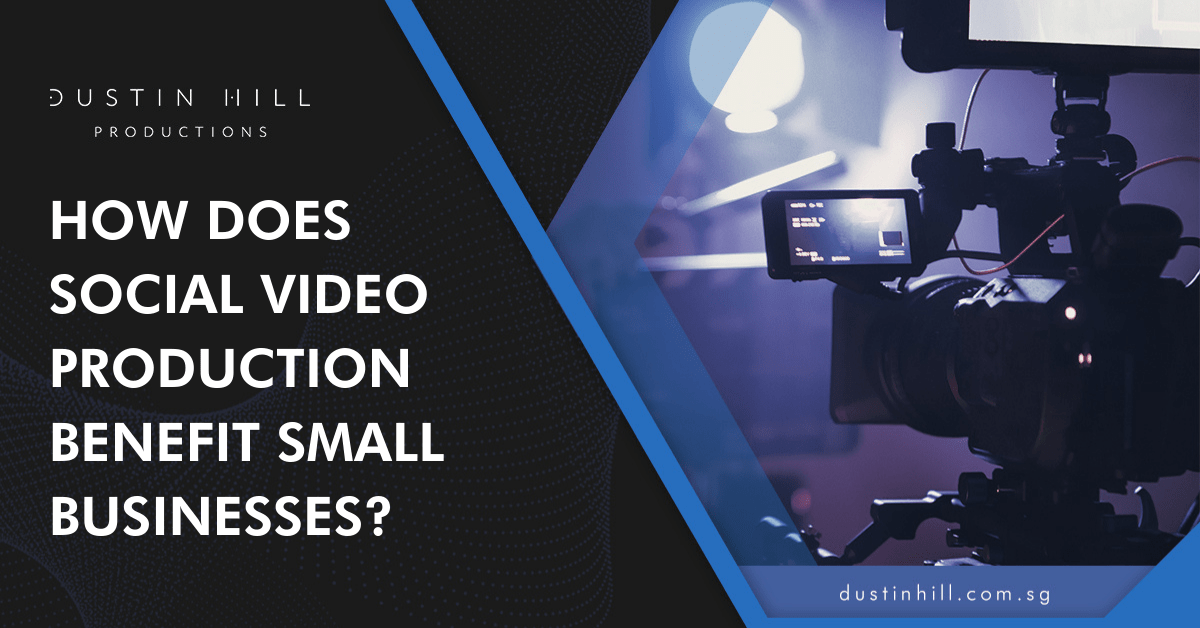 One of the most challenging feats for businesses to pull off is generating their leads. Never has this been more important than now, when competition is fiercest. In such a space, combating multinational companies might be a daunting task. 
So if you are a small business that's striving to generate leads, make sure you add videos on your social media platforms. Why? People prefer videos rather than scrolling through images or texts as videos are said to deliver information in a much faster way than any other media. 
Many corporates and firms find this as an opportunity to upgrade their marketing strategies. There is no better way than video to convey your message in a lesser time with a deeper meaning to a wider audience. An engaging and informative social video presentation can truly add remarkable value to your audience.
 But what makes your video more enticing?
Catchy Title: Your click-worthy title tempts your viewers to play your video.                      

Valuable message: People click on the videos to get some informational message, so offering a good valuable message can save their time.

Clear visual and audio: Good sound quality and appealing graphics can make your audience stay throughout the video.  

Straight to the point:  People need solutions, not the explanation of problems. Hence, directly entering the core point can make sense to your videos.  

Call to action: Including CTA in your video makes your viewers further proceed to the next step. 
If your video contains the above elements, the following benefits will put your audience's wants and needs ahead of your own and helps you to grow your business in enormous ways.
Benefits Of Social Video Productions For Your Small Businesses
1. Increases brand awareness and visibility for an existing business
Small businesses can make themselves visible to millions of potential customers across the globe through social video production. Using this tool, you can leverage your online presence by making sure that your content is more engaging and informative. 
This tool will also act as a customer service, where you will be able to directly respond to your clients who have been asking concerns and suggestions about your product, by encouraging them to click on a link on your videos. 
The video statistics of Facebook state that there are more than 4 billion video views that take place every day on the Facebook platform (source). So, planning the right video content can make your small brand spread like wildfire.
2. Videos help in building trust
The main reason why customers are more likely to buy a product after watching a video is due to trust. This trust helps you to facilitate your connection with more audiences, which eventually will result in allowing your viewers to know more about you. This is how a strong bond gets established between you and your audience. 
3. Boosts conversions and promotes website traffic
Video has an undeniable power to convert and increase the number of clicks and views into conversions. If you do not know how to drive traffic to your site, just add this medium to your landing page. This helps your audience to make an instant decision, which eventually results in an increased number of conversions and drives more traffic to your site.
4. Improves your search engine rank
SEO can also be performed through video marketing strategies apart from posting blogs and performing different marketing techniques. Using social video marketing, you can increase the number of viewers visiting your website. The more people visit your website, the more trustworthy your site becomes.  As search engines are said to rank reliable sites on their result pages, there's no doubt that your site too will get ranked.
5. Video productions are quite affordable
The staggering price of traditional ads is quite expensive which makes it impossible for small businesses to invest in print media. This is where your video marketing becomes your savior, as this is a cheaper alternative to showcase your brand. All you need is a quality video camera with decent editing skills!
93% of the businesses discovered their new customer through social video production (source). It showcases how impactful your video can be on social channels.
No matter how small your business looks, social videos have often helped to reach the doors of opportunities for the business world. Even the smallest brands can compete on the same platform as multinationals if they have the right knowledge. 
We can say that the firms who have implemented the strategy of video marketing have already reached their first step of success in executing their business goals. If you are a small business, hoping to succeed in today's market, do make use of social video productions to fuel your business growth.
If you are a beginner and are planning to produce a video for small businesses, here are some of the tricks and strategies that might help you to create a standard video.
Creative and professional video designing comes from years of experience. As a beginner, if you aren't able to reach your desired videos, contact Dustin Hill Productions, an ultimate guide for fulfilling your desired videos. 
Our team at Dustin Hill Productions works together to understand the needs and desires of your business and helps you build some of the finest and most engaging social video content to best match your needs and requirements. Reach out to us today for more information on how we can get started!