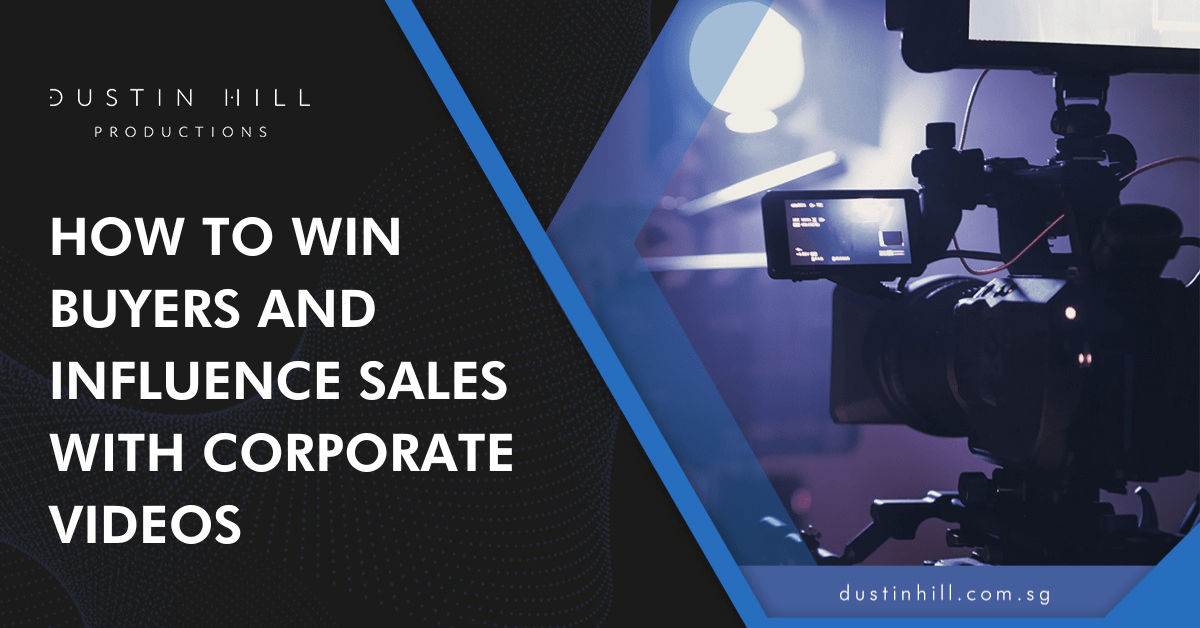 You may have the best product or service in the surrounding area, but if you can't effectively communicate that to potential buyers, you're going to miss out on a lot of sales. So, it's time to add a corporate video to your marketing showcase. 
Corporate videos are an essential part of any marketing strategy and can be used to engage and inform buyers about what your company is all about. When used correctly, corporate videos can be an extremely effective tool for winning buyers and bringing more sales. 
In this post, we'll give you some tips on how to make corporate videos that will wow buyers and help close more sales.
Add more elements
A corporate video is always a powerful marketing tool that helps in your sales. By adding some elements to your corporate video, it will be more effective. Like:
Team introductions: Adding a team introduction to your corporate video is an opportunity to show off your company culture, highlight each team member's unique skills and personality, and give clients a sense of who they'll be working with. Plus, it's a great way to build rapport and trust before even meeting in person. 

Product and service demonstrations: This allows potential customers to see your products in action, and service explanations provide a detailed look at how your company can meet their needs.

Personalized cost and timing estimate: By adding this information, you are providing potential customers with a more accurate idea of what your company's services will cost and how long they can expect the project to take. It will help them make a more informed decision about whether or not to use your company's services.

Client testimonials: Hearing from past satisfied clients is one of the best ways to build trust and persuade viewers to take action.
Your corporate video will become more informative and engaging if you add these characteristics. Adding all these elements will be a time-consuming process, but it will be well worth the effort.
Adding a video to your email signature
If you're like most people, you probably spend a lot of time each day checking and responding to emails. So why not make the most of this time by adding a video to your email signature? 
Adding a video to your email signature is a more effective and innovative way to attract more customers, and there are plenty of reasons behind this such as:
It is a great way to grab attention. 

It makes you more memorable, more professional, and more human. 

A video is the best way to introduce yourself and your product, and it's a great way to build trust with potential customers. 

When you include a video in your signature, you're more likely to get clicks and conversions. For example, True Focus Media examined the impact of including video in email signatures, they discovered that only about 200 people clicked on their social media links, but over 2,000 people clicked on the video, resulting in an eight-times increase in clickthrough rate (

source

).
In addition, when a video was used in marketing emails, click-through rates (CTR) were said to improve by 200 to 300 per cent (source). Simply create and keep a video 30 to 90 seconds long, and then upload it to your signature file. The next time you send an email, your video will be there waiting for your recipients. Make sure to include CTA in your video and you just might be surprised at the results.
Add a thank you to remember your audience
There's no doubt that showing appreciation to your customers is a great way to increase sales and win them over for life. But did you know that adding a simple "thank you" at the end of your videos can be even more powerful? A sincere thank you shows that you value your customers and their business, and it can go a long way towards building trust and loyalty. 
Plus, it can also prompt viewers to take action, whether it's subscribing to your channel, visiting your website, or making a purchase. This activity can add emotional value to your brand. So if you're not already incorporating gratitude into your videos, now is the time to start. Your customers will appreciate it, and your bottom line will benefit as well.
Some valuable tips:
Try to keep your corporate video short and engaging to ensure that the engaging factor isn't lost.

Use keywords frequently.

Find your marketing medium and prioritize it.

Concentrate on a story and your purpose should be to connect with your audience.

Value your production.
As you can see, incorporating corporate videos into your marketing strategy can be extremely beneficial in several ways. We've outlined some of the best tips here, but if you want more information, check our guide – things to include in a corporate video.
By working with a competent production firm like Dustin Hill Productions, you can ensure that your corporate video work reaches more consumers and converts them into customers. With years of experience creating powerful and persuasive corporate videos, we are perfectly equipped to help you create a video that sells.
If you would like more information on how to create corporate videos that sell, contact Dustin Hill Productions today.