Sharing knowledge is the best way to establish connection and closeness. This particularly holds true in any business landscape.  
As a business owner, you may regularly feel the urge to share knowledge about your brand. Nevertheless, if you send messages by text or email, you are not up to date and might even be turning your customers away.
Therefore, creating instructional videos is essential to your business. Instructional videos serve as the medium to provide your audience with learning and educational content. 
So if you're new to instructional videos and unsure where to begin, this guide is for you. 
With that said, let us walk through a few steps to create an effective instructional video for your business:
1. Establish a plan and set your objectives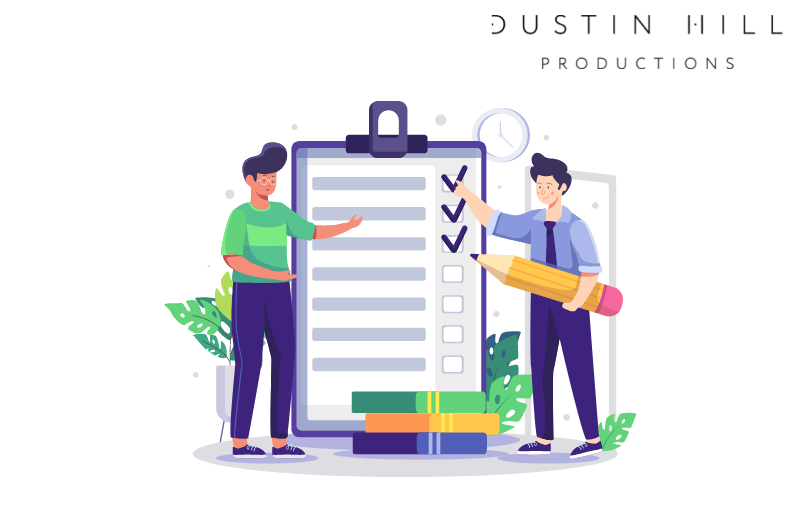 Planning the structure and framework of your instructional videos beforehand can save you much time. 
For example, if your company has released a product update and assigned you to make a video about it, consider carefully what objectives you need to meet.
You want the audience to be informed about the update, understand how it will benefit them, and learn how to use the new features. You must ensure they can easily do this independently after watching your video. 
Crafting a compelling instructional video requires clear objectives and should match a professional tone of voice throughout.
So, setting up a proper framework is the first significant step in producing an instructional video. So, hope you better do that!
2. Know your audience
Regarding video production, some businesses blindly create videos without targeting anyone and hope that someone will take the bait and become a customer. Sadly, things won't work that way!
You must understand that no matter how good your video material is, it will only do little if it reaches the right audience. 
So, before you craft any instructional video, it is essential to ask yourself a few questions:
What kind of audience do you want to reach?

How old are they?

What content do they enjoy watching the most, and what subject are they presently focusing on?
By doing so, you'll be able to define your target audience satisfactorily and create a personalized video that can engage your viewers on a whole new level.
Plus, understanding your target audience will also help you generate more ideas for your instructional videos as you will be able to determine your audience's challenges.
3. Develop a storyboard and script
Now that you know your goals and target audience, it's time to start spinning your wheels to create an instructional video!  
Since your instructional video needs to educate your audience and serve them with meaningful value, it's pretty essential to organize your video with an engaging storyboard and script.
A storyboard serves as a visual outline for your video. In other words, it will help you describe how your instructional video will unfold from beginning to end. So, by preparing a storyboard, you can better visualize the end look of your video.
As you know, "graphics and visuals" alone cannot educate anyone! Therefore, you need a script to deliver the message you are trying to portray. 
Scripts are an effective tool that can aid you in bringing your message into harmony.  So, create a compelling script that includes everything you must address in your video.
4. Record your video
Every step of the process so far has led you to this point. So, be sure to give it your all while recording your video. To achieve that, you must keep several guidelines in mind:
Firstly, rehearse a couple of times to ensure everything is set for the shoot.

Secondly, set up your equipment and ensure it operates well.

Once you find a quiet and peaceful area, go ahead to hit that record button!

Be sure to talk loudly and clearly, and pause the video if you need any corrections.

Lastly, turn off all your notifications to prevent interruptions if you plan to do a screen recording.
By keeping the details mentioned above in mind, you can avoid unnecessary challenges and plan ahead to make your video as perfect as possible!
5. Edit your video
This phase takes your instructional video from raw footage to a polished video ready to distribute. Therefore be careful to perfectly editing your video! 
Here are a few ideas that may help you take your video editing work to a new level:
Choose the best shots and trim the unnecessary ones to make your video look more professional. 

Add complimentary background music, so your viewers feel energized when learning your subject.

Try speeding up the unimportant parts of your video to keep your audience enticed till the end.

If you need more time for an explanation, do not hesitate to split your video into multiple sections. Doing so lets you keep your instructional videos clearer and more precise.
Related: Styles of Explainer Videos: Which One Suits You Best?
Lastly, try to add interactive shapes to the key sections of your video. This will draw your audience's attention and help them understand the core message behind your video.  
If you have thought about starting with instructional videos but aren't sure, it is time to take action. 
Producing an educational video may seem daunting. But with the above following steps, you can prevent major hiccups along the way. 
So don't hesitate – to start making your own instructional videos today! If you are still not ready, you can take assistance from a reliable explainer video company for help.